Benbrook, TX Screenprinting T-Shirts & Uniforms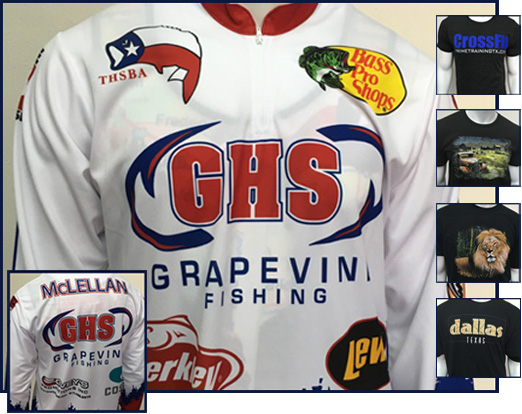 FREE Quote!
---
Clever Items uses the best quality material from the top manufacturers to custom screen print  your team's uniforms and sport's gear, whether baseball, basketball, football, soccer, cheerleading, track, hockey, tennis, wrestling, golf or even swimming! We only use top manufacturer's material to ensure your quality and versatility including Adidas, Asics, Russell, Nike and Champion!
Custom T-Shirts • Uniforms • Sport's Gear
Clever Items customizes your team uniforms and special event t-shirts and gear to your specifications. Our excellent graphic designers will customize your colors, artwork and design, lettering and numbering through professional software and processes so your team will stand out from head to toe! We use the latest printing technology, creating your order with high density ink while customizing with puff, soft hand, and suede ink, or will use a foil process for your custom look!
Clever Items wants to be your customized screenprinter when it comes to your team's uniforms and athletic gear or special events. We provide fast, dependable service with proven customer satisfaction. For more information, call us at 817-330-6069 and Clever Items will happy to schedule an appointment to discuss your team's personalized t-shirts and sport's gear in the North Texas Area.

Contact Clever Items Today
If you live in the Arlington, Mansfield, Grand Prairie, Irving, Burleson, or any of the Dallas/Fort Worth surrounding cities in North Texas Service Area, call Clever Items at 817-330-6069 to order your customized screenprinting athletic wear, athletic gear, or personalized promotional and gift attire!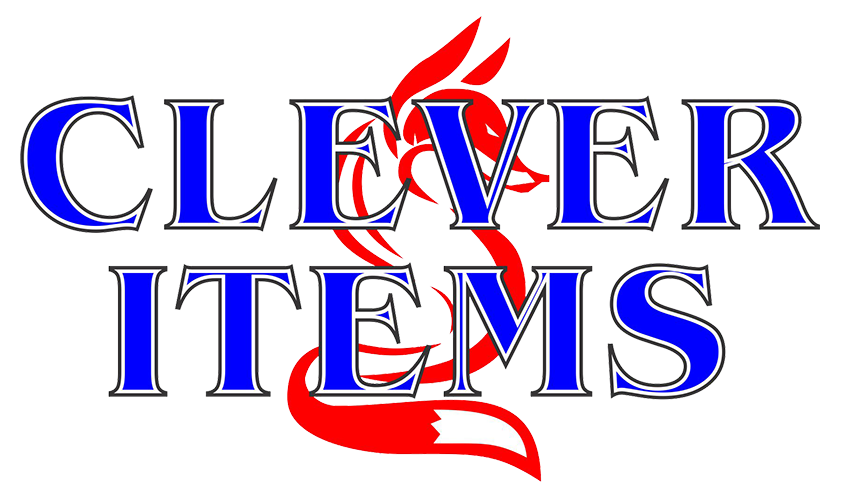 Clever Item's Custom Screenprinting Company in Benbrook, Texas for your athletic wear.
Customer Reviews from
;
Zac Adam from Texas, TX
Oct 19th, 2021
Dear Respected Sir/Ma'am,
.
Infinum Digitizing is a famous name among the embroiders around the world who are looking for digitizing, vector art, logo creation, custom and embroidered patches, stationary, banner, web and app development and many other customized services.
.
GET OUR CUSTOMIZED SERVICES UNDER YOUR BUDGET TODAY
.
*Get Each Digitized And Vectored Files Simple Ones $5* Embroidered Patches 0-100 Under 5 inches $100-$250* Web Development $250-$350* Full Back/Full Front/Jacket Back $25/On Quote* Name Project $4 Each File* Monthly Offer Regardless of 100 Digitizing, Vector Jobs $750 USD*
.
Our ultimate motive is to serve our clients as per their affordability and convenience. We specialize in embroidery, screen printing/ vector art, logo creation, graphical works (banner, visiting card, flyer, brochure etc), custom and embroidered patches, garment printing (embroidered and printed t-shirt, cap, hoodies, mask and neck gaiters) and much more.
.
We are currently charging $5 (for simple & average jobs) on giving us $100 business throughout the month.
.
Leading California market and getting big companies onboard such as (fully promoted franchises) and many big names across USA. (Reference will be provided upon request).
Get more information and updates via our website and hopefully you would find us great for your reputed business.
.
It would be much easier for us to know your customized needs if you could email us. We would like to discuss everything as per your wish and command! Boss,
.
Best Regards,
Zac Adam
COO- Infinum Digitizing
Sales & Marketing Manger
.
#Contactus
17135742178
.
infinumdigitizing@gmail.com
.
https//www.infinumdigitizing.com
.
Address: 9804 Expedition Trail, Conroe TX, 77385, USA
Kim R. from Arlington, TX
Apr 26th, 2016
I love working with Clever Items! They are always Sharing creative ideas and business processes to assist with our business concepts to remote growth!!
Liz A. from Mansfield, TX
Jun 22nd, 2016
I would recommend Clever Items to anyone looking for a truly custom screen printing service for their public events!